When coming to Land of Love, please follow the right initiary, as a new traffic plan has been installed. Most part of Steenveldstraat is banned for
all
traffic, and you will have to follow the right signs to the parking, or the kiss 'n ride zone if you want to drop someone off.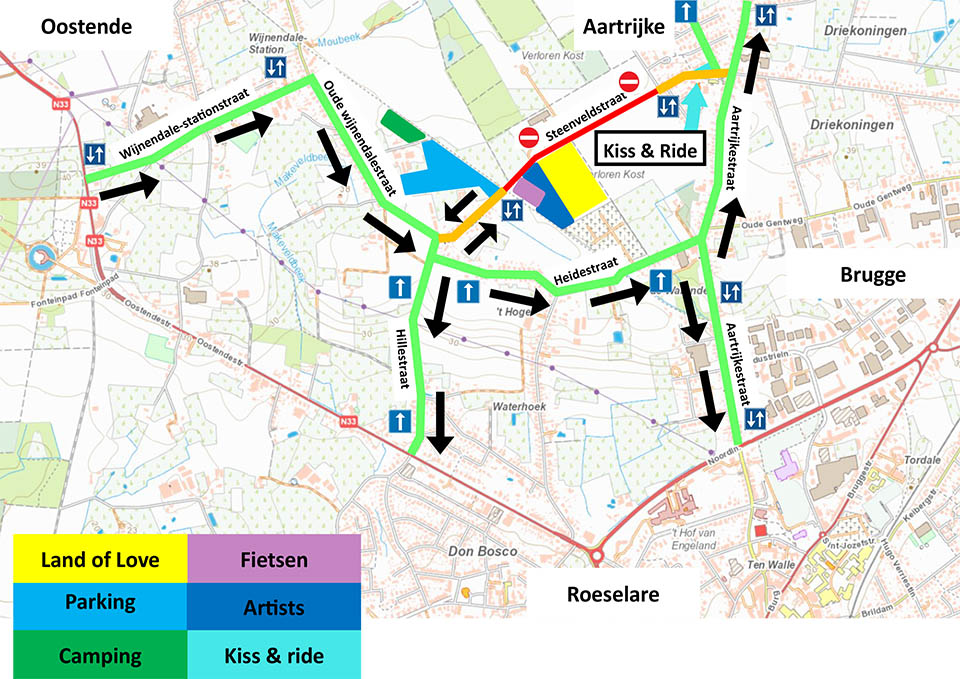 VISITORS WHO WANT TO MAKE USE OF THE PARKING
need to drive through Wijnendale-Stationsstraat, Oude Wijnendalestraat into Steenveldstraat to reach the parking space. Holders of Golden Tickets are parked on the same parking. If you want to drop off gear for the camping area, this can also be done here, there will be a kiss and ride for the camping area. Be advised: if you are staying on the camping, and you want to park your car, you'll need a parking ticket. The camping is located right next to the parking area.
Please follow the right signs coming from directions Ostend, Bruges or Roeselare, they all lead to the same route.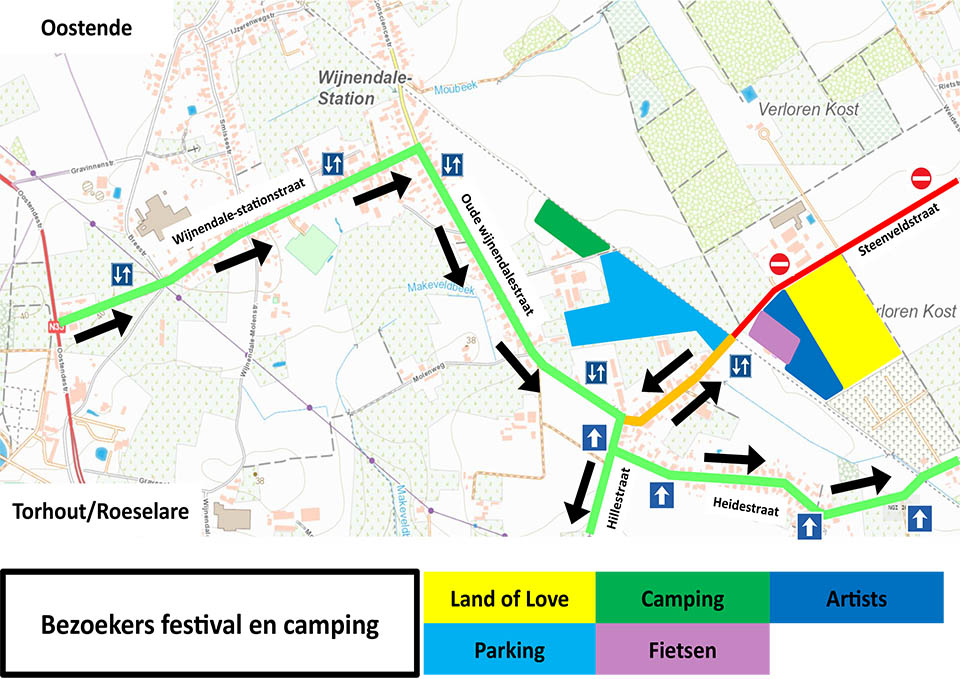 IF YOU WANT TO DROP OFF SOMEONE
who isn't staying on the camping, you'll need to drive to Aartrijkestraat to reach the Kiss and Ride zone in Steenveldstraat. Follow the signs coming from Ostend or Roeselare, or from Bruges on the other side.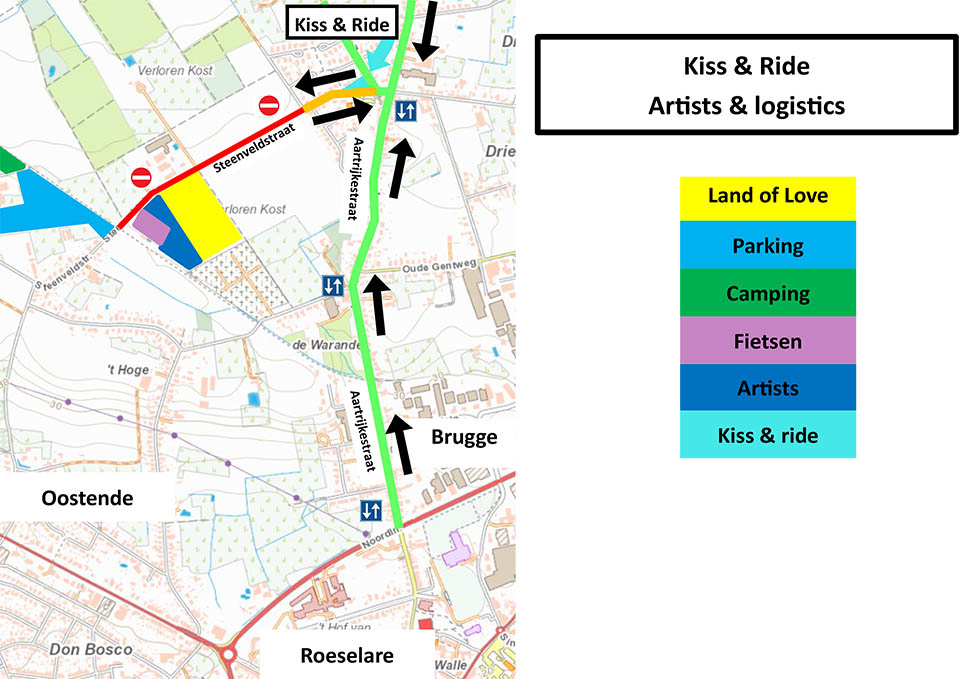 ONLY ARTISTS AND SUPPLIERS
are allowed to drive through Steenveldstraat to the designated parking area next to the festival, making use of a let-through-pass.
PEOPLE WITH DISABILITIES
are also allowed on this designated parking, from where they can enter the festival throught the crew/artist gate, together with max 1 accompanying supervisor. Follow the Kiss and Ride-route and show your disability card to be granted access through Steenveldstraat, on the artist-parking and have your ticket scanned at the artist/crew booth.
BIKERS
can park their bike at the special bike zone, also reachable from the general parking-route.